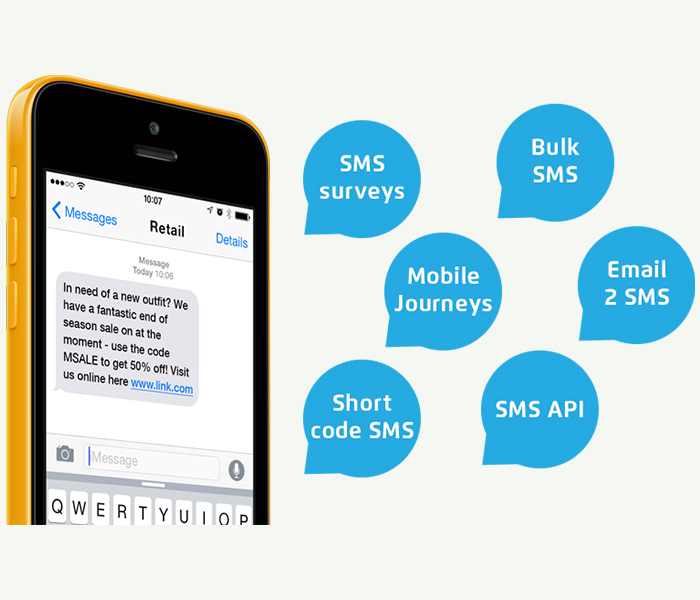 Bulk SMS Service provider in Qatar
Maxam Business Solutions is one of the developed Bulk SMS Service provider in Qatar. You can spread awareness about your business, brand, school, college and university with the help of Bulk SMS Service. You can also send your target clients new offers, projects, products, packages and events right away. Bulk SMS Service is useful for brand awareness, marketing your offers or products and basic awareness regarding your business.
Bulk SMS Service Promotional Features
• Delivery on time - Instant Delivery
• Awareness SMS on NON-DND contact numbers
• DND contact numbers will be used without any charges
• Delivery Report on time - 100% Delivery and Cash back Guarantee
Qatar bulk SMS service
If you are in search of bulk SMS service in Qatar then hire our best team for this service. We have best team to showcase the guaranteed results to your potential clients. Bulk SMS means to a large number of clients through SMS. It is the best way to connect with your clients by just a single click. Bulk SMS service helps to deliver your messages , information, reminders or alerts to mobile devices around the world and it is the best way to communicate with the customers.
Additional Features
• Delivery on Time
• Affordable Cost
• Potential reach
• Fast and authentic
• No technical skills needed
Types of BULK SMS
There are two types of bulk SMS which are given below:
1. Promotional SMS
2. Transactional SMS
Promotional SMS
These are SMSes which are delivered with the purpose of promoting your service. It includes marketing and sales messages about your business.
Transactional SMS
Transactional SMSes are template SMS and number of templates are created for the same. Actually, these are the messages that are sent to the clients for delivering the information about your services.
Bulk SMS Service Company
Maxam Business Solutions is Bulk SMS Service Company which is providing Bulk SMS Service for business Bulk SMS Service for schools, Bulk SMS Service for college, Bulk SMS Service for university and Bulk SMS Service for brand..